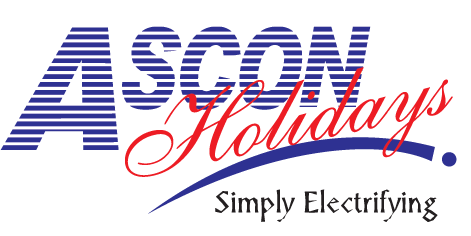 Singapore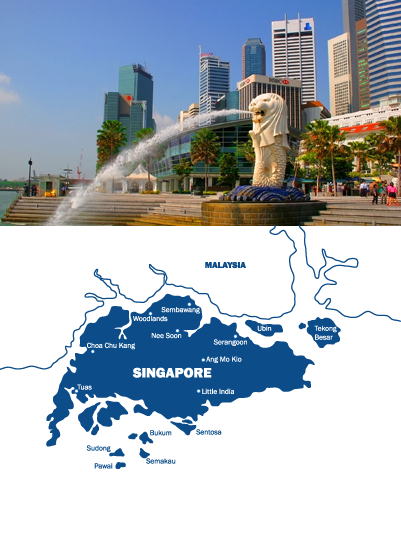 The Lion City of SINGAPORE is more than you bargained for. It delivers Southeast Asia's best shopping destinations together with innovative and stylish restaurants that are seamlessly interwoven with a swathe of top-notch hotels and business districts. You can see Singapore's economic might at every nook and corner. But scratch the surface and you'll discover a strange brew of Chinese, Malay, Indian and Western cultures and a rich social stew that's anything but boring. Sure, the graffiti-free trains run on time, traffic jams are nonexistent and everyone looks clean-cut and wholesome.
SINGAPORE SLING - 5 NIGHTS / 6 DAYS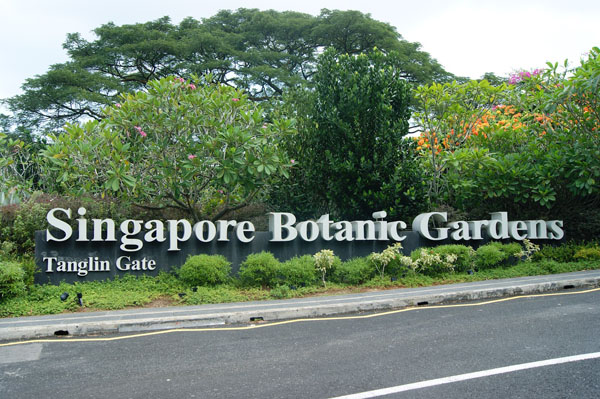 INDIA / SINGAPORE
Upon arrival at Changi International Airport, meet, greet and transfer to the hotel. Acquaint yourself with Singapore's colonial past by visiting the Parliament, the Supreme Court and City Hall. Make several stops at old Buddhist-Taoist temples before sampling some mouth watering dishes at Chinatown and Little India. Commune with Mother Nature at the Singapore Botanic Gardens and go shopping crazy at Orchard Road. When night falls, drop by the Raffles Hotel for a taste of the famous Singapore Sling. Stay overnight in your hotel.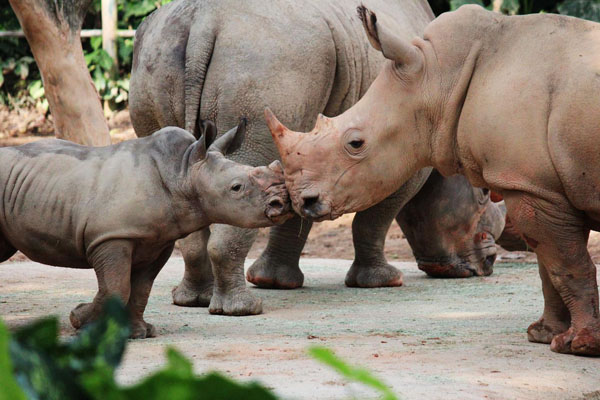 SINGAPORE
After a sumptuous breakfast at the hotel. Spend the day visiting one of the world's most beautiful zoos. A haven to over 3,600 mammals, birds and reptiles including some rare and endangered species, the Singapore Zoo makes use of natural barriers such as streams, rock walls and vegetation to separate the animals from visitors. Adjacent to the Singapore Zoo is the famous Night Safari, which is the world's first nocturnal Zoo. As one of the most popular tourist attractions in Singapore, the Night Safari is managed by Wildlife Reserves Singapore. As such, the Zoo currently houses over 100 species of animals, of which a considerable percentage are classified as threatened species. Stay overnight in your hotel.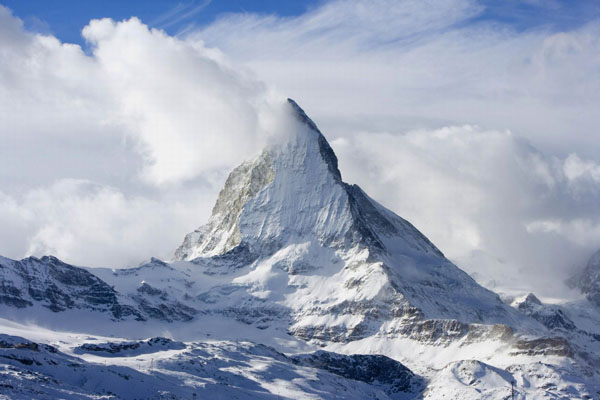 SINGAPORE - SENTOSA
After breakfast at the hotel, head to the Island of Sentosa just off the Singapore coast. Sentosa is a favorite weekend getaway for Singaporeans. From themed attractions to golf courses to great beaches and five-star hotels, Sentosa makes for an ideal lifestyle resort destination. Private chartered transportation, as well as pick-up and drop-off from major hotels in the city area are included in this activity. Stay overnight in your hotel.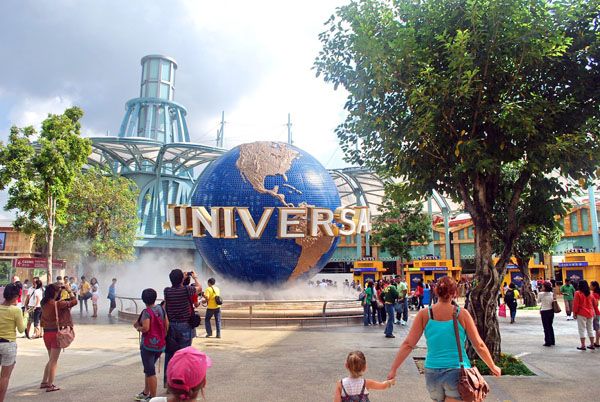 SINGAPORE - RESORT ISLAND
Don't leave Singapore without visiting the Universal Studios on day four of your itinerary. Enjoy the rides and attractions of this movie-inspired theme park. Feel the thrill while riding BattleStar Galactica, which is the world's tallest pair of dueling roller coasters. Have fun at Jurassic Park Rapids Adventure, Madagascar: A Crate Adventure and Revenge of the Mummy. Discover the magical and awe-inspiring world of marine life at S.E.A Aquarium, the world's largest aquarium. With over 800 species including 200 Sharks, cruising around you, S.E.A Aquarium is the planet's largest window to the ocean. After dinner at the Ocean Restaurant, return and stay overnight in your hotel at Singapore.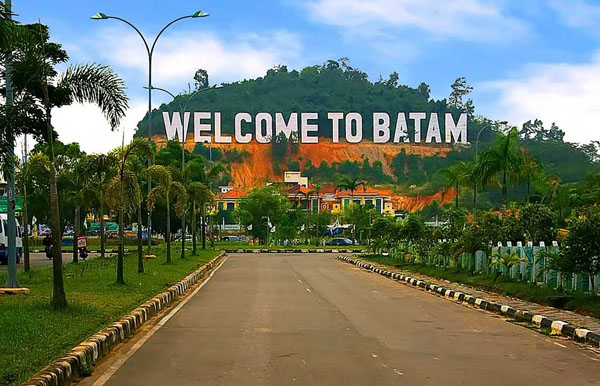 SINGAPORE – BATAM ISLAND
Post breakfast, check out. Ferry transfer to Batam Island.
Assemble at 7.20 a.m at Harbour Front Centre Batam #03-39. Collect your boarding pass at WAVEMASTER Ferry Counter and check-in Immigration at Level 2. BOARDING Gate will CLOSE 30 minutes before departure time. (Singapore Time) 8:20 am Depart from Singapore to HARBOURBAY, Batam Island by luxury high speed air-conditioned ferry. En route enjoy the charming beauty of the scenic islands of Riau Archipelago. The journey will take an estimated 50 minutes by Sea. Upon arrival at the Ferry Terminal, after immigration and custom clearance, you will be greeted by our experienced and friendly tour guide who will take you for a drive through the scenic Batam Island.
BATAM ISLAND:
Batam is one of the largest islands in the Riau Archipelago. Not long ago it was just another poor island with coastal villages and unspoiled nature. The declaration of the Batam Free Trade Zone in 1989 turned the island upside down. After just a few years of rapid construction it now has a modern airport, tourist and business centers and a still growing infrastructure that has changed the island completely.
Return to your hotel in Singapore and stay overnight.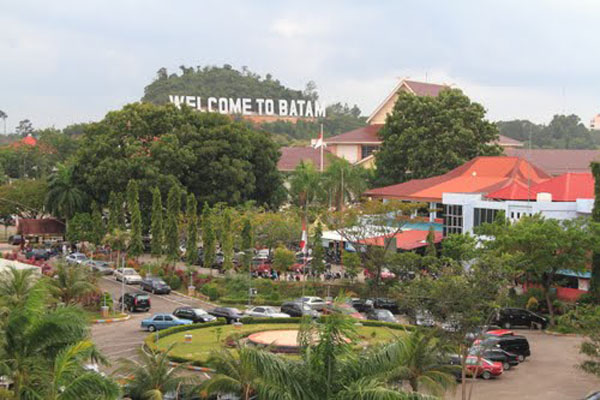 BATAM ISLAND – SINGAPORE – INDIA
Post breakfast at the hotel, check out and transfer to India.