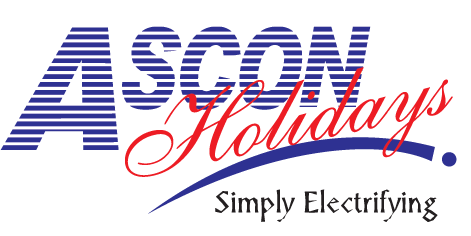 Greece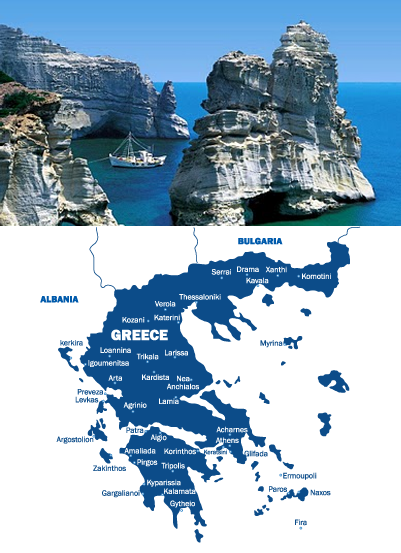 GREECE. It's the cradle of Western civilization. This is where the pantheon of ancient Greek Gods originated. This is where Alexander the Great hailed from. This is where the Olympic Games were born. This is where you can find the world famous monuments 'Acropolis', Temple of Apollo and other great monuments. This is also where UNESCO's 17 World Heritage Sites are also located.
Now once you pack this famous 'past' into a suitcase, you'll quickly become acquainted with the melancholic throb of rembetika (blues songs), thought-provoking modern art, a vivacious contemporary music scene, live music and impressively modern museums in the most unexpected places, all unleashing an imagination you might not have realized you had. Greece balances its past, present and future in a way managed by few other countries. The result is a country with endless cultural pursuits.
Greeks also pride themselves on their cuisine and as some of the most hospitable people on the globe, they will go out of their way to ensure you are well fed. Greece offers endless activities and is a magnet for anyone who enjoys the great outdoors. Wander along cobbled, Byzantine footpaths, hike into volcanoes, watch for dolphins and sea turtles and cycle through lush forests. Greece also offers some of the world's top kite surfing, diving and rockclimbing locations.
MODERN GREEK FAIRY TALES – 6 NIGHTS / 7 DAYS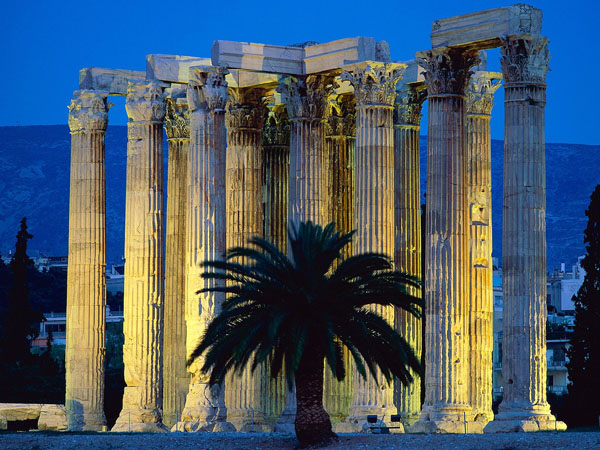 ARRIVAL IN ATHENS, GREECE
On arrival you will be met by our representative transferred to your chosen hotel and assisted with check in procedures. Free time in the evening for rest and personal activities. Overnight in Athens.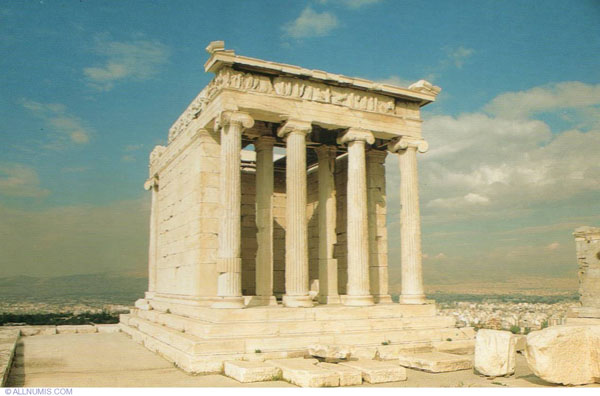 BREAKFAST AT THE HOTEL
After breakfast depart for Panathinaikos Stadium cradle of the first Olympic Games that took place in 1896 (short stop). Pass by the Prime's Ministers residence, Ex Royal Palace, (guarded by colourful Evzones) Zappion (Conference and Exhibition Hall), National Garden, Hadrian's Arc, St. Pauls Church, Parliament, Tomb of the Unknown Soldier, Schliemans House (Nomismatic Museum), Catholic Cathedral, Academy, University, National Library, Old Parliament, Constitution Square and Russian Orthodox Church. Continue passing by Temple of Olympion Zeus, and finally Acropolis, Propylaea, Temple of Athena Nike, Parthenon and Erechtheion.
The second half of the day is free time for shopping and leisure. In the evening we are presenting you an Optional "Athens by Night" organized tour, where you can enjoy traditional Greek cuisine and revel in a spectacular folk show of Greek culture.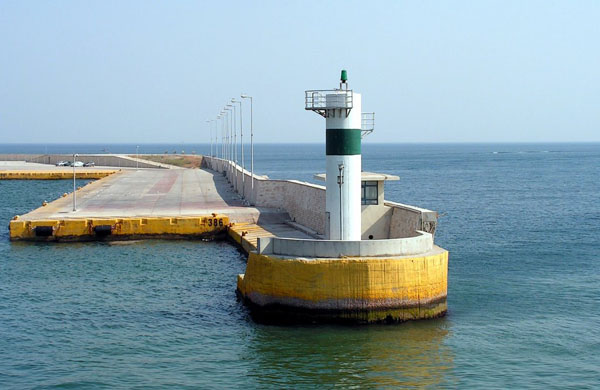 BREAKFAST AT THE HOTEL
Transfer to Piraeus Port and departure to Paros Island. Travelers will be met by our representative and guided in the check-in procedure. Free time for leisure. Overnight in Paros.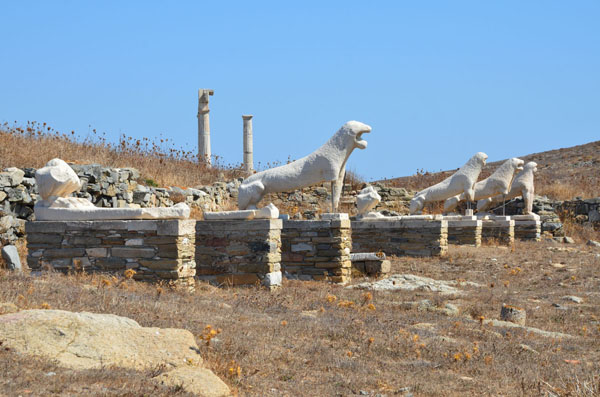 BREAKFAST AT THE HOTE
Post breakfast go on a one day tour to Mykonos and Delos Island. Return in the afternoon. Spend rest of the day at leisure. Overnight in Paros.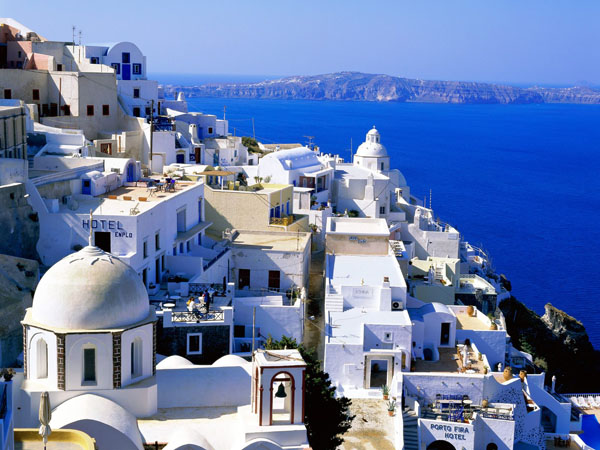 BREAKFAST AT THE HOTEL.
Depart for a full day cruise to Santorini.
Santorini is a volcanic island in the Cyclades group of the Greek islands. It is located between Los and Anafi islands. It is famous for dramatic views, stunning sunsets from Oia town, the strange white aubergine(eggplant), the town of Thira and naturally its very own active volcano. There are naturally fantastic beaches such as the beach of Perissa, maybe the best beach in Santorini, the black pebble beach of Kamari, white beach and red beach. Return to Paros in the evening. Overnight in Paros.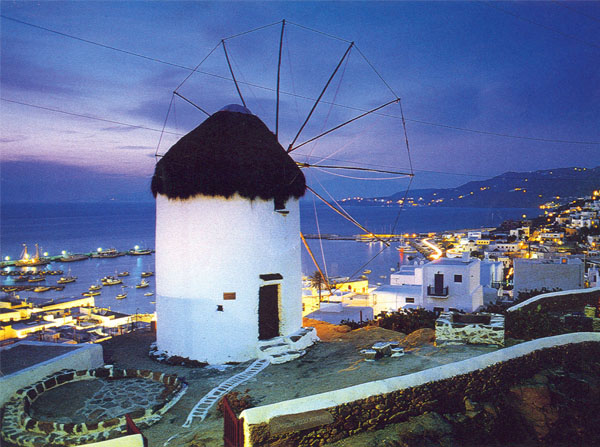 BREAKFAST IN THE HOTEL
This day will be allocated for personal time. Travelers' will be able to enjoy free time on the beach, discover more of the island on their own and have time for shopping. Furthermore, Paros is very popular for its nightlife. Not only for young people but also for the older generation. A lot of big clubs are saturated around the island, by the beach as well as in the town.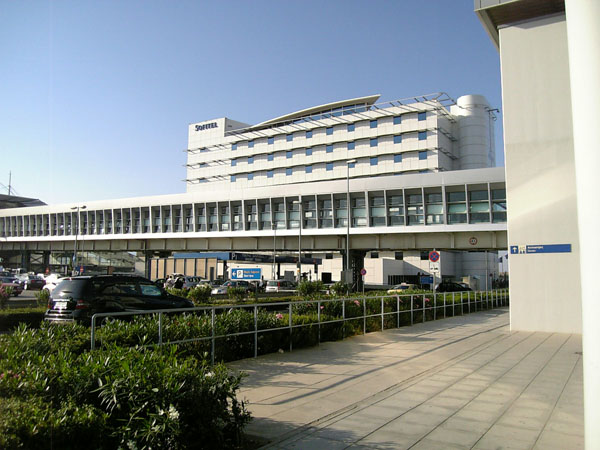 BREAKFAST AT THE HOTEL
After a sumptuous breakfast, proceed with check–out procedure. Transfer to the Athens international airport and depart for home.